Process 006 ☼ How To Take Environmental Portraits
Portraits of People in their Spaces
Dear Friends,
Today we're going to talk about the genre of photography that I most love and have build my career around: environmental portraiture.
Also, the first official Process Print Giveaway with a stunning print by my friend Jake Wangner, ready to hang on your wall.
But first…
---
What is an Environmental Portrait?
An environmental portrait is a portrait of a person in the space that best helps tell their story. Imagine a painter in their studio, a chef in their kitchen, or an athlete on the field. The location is so important to the story that it becomes a second character.
Here's an environmental portrait of hospitality legend Phila Hach at beautiful Hachland Hill, a family-run dining inn and retreat center outside of Nashville.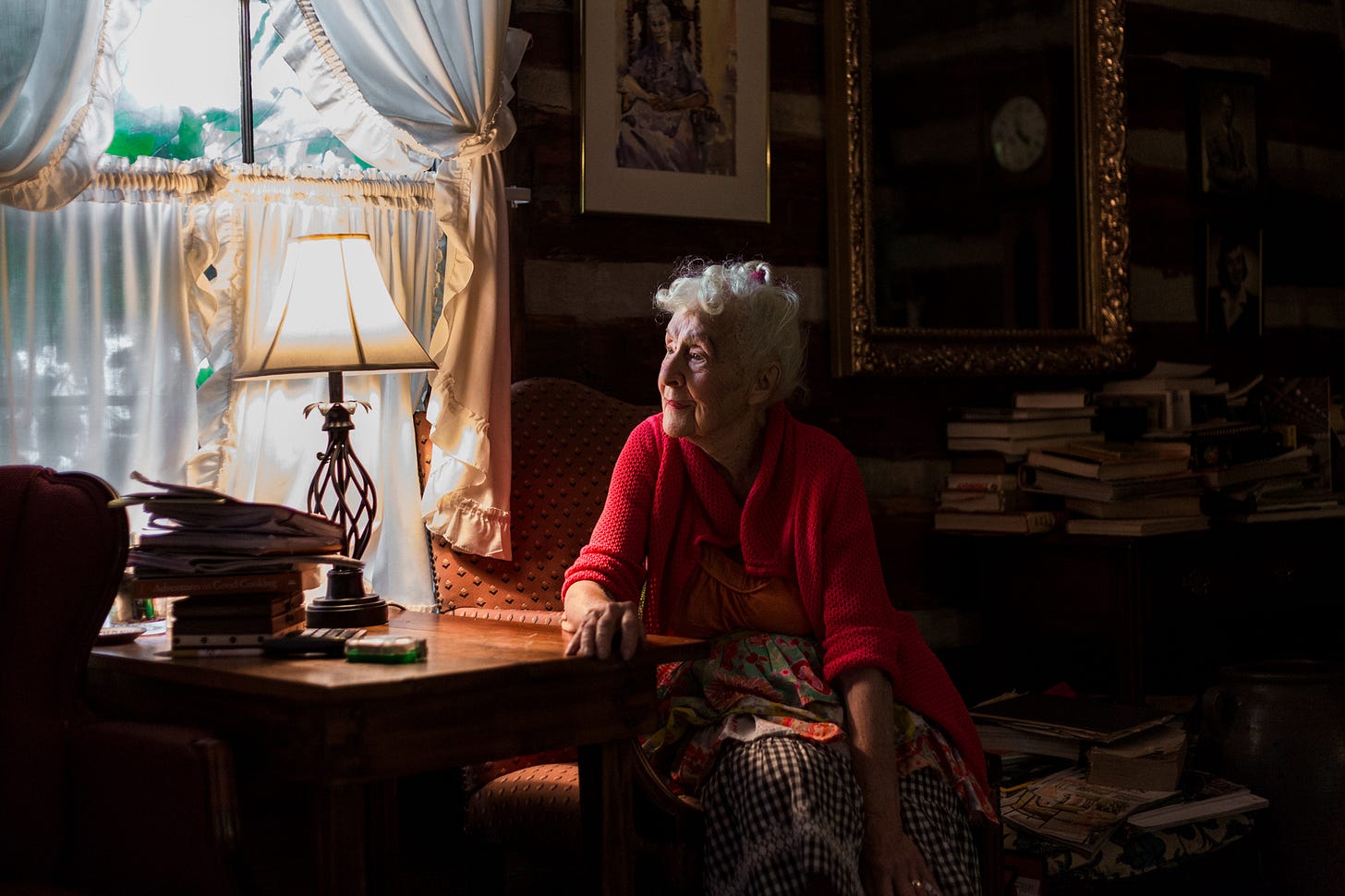 An environmental portrait can be published as an editorial in a magazine, or used in commercial work for a marketing campaign. Most of my client work revolves around environmental portraiture, and here's the story of how that came to be.
One of Many
During the early 2010's many of my creative friends started leaving New York City. They decided to leave behind the stress of working several jobs to make rent, and chose self-employment, remote work, or joined a smaller company in a more affordable city like Detroit, Nashville, or Denver.
I was intrigued. I picked twelve of these cities and traveled for a year documenting creative communities in cities across the US through portraits and writing. I named the project One of Many to emphasize that we independent creatives are not alone, but rather part of a large family.

In each of these cities I interviewed and photographed around fifty creatives in their home or work spaces. Like creative director Justin Shiels in New Orleans, here in the space above his studio.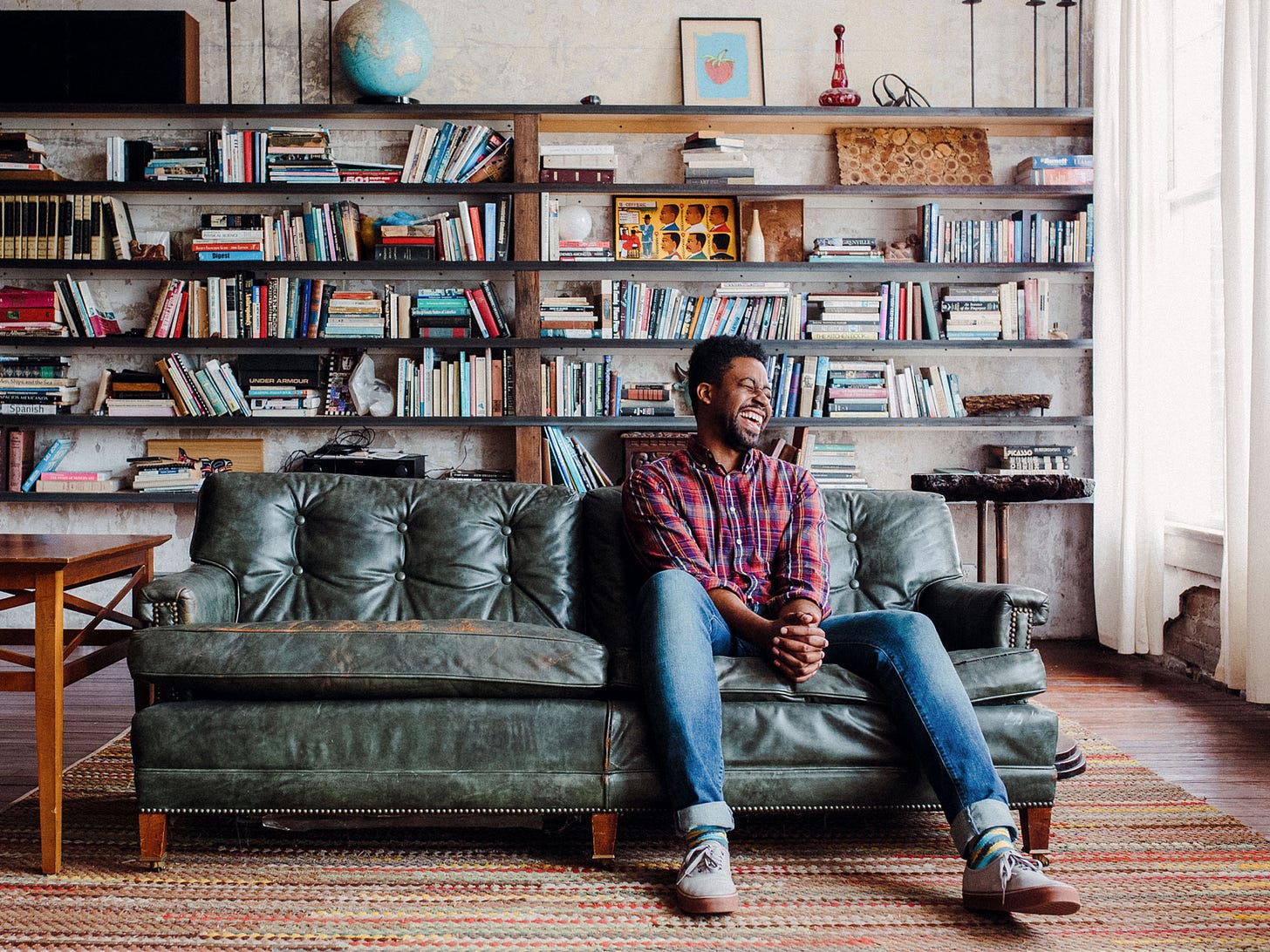 One of Many kickstarted my career as a professional photographer. Not only was it an invaluable experience to take portraits of more than 600 creatives under about as many different circumstances, it also gave me access to an incredible community of fascinating people that I was later able to cast in commercial and editorial shoots.
Take for example, Koan Goedman, the proprietor of Hucklyberry Roaster. On the left is the portrait I took of him for One of Many in 2014 (oy vey I cringe at the colors!) and in 2019 I returned to Denver to cast Koan and his wife Lashley in a commercial campaign for Hanes, an apparel brand.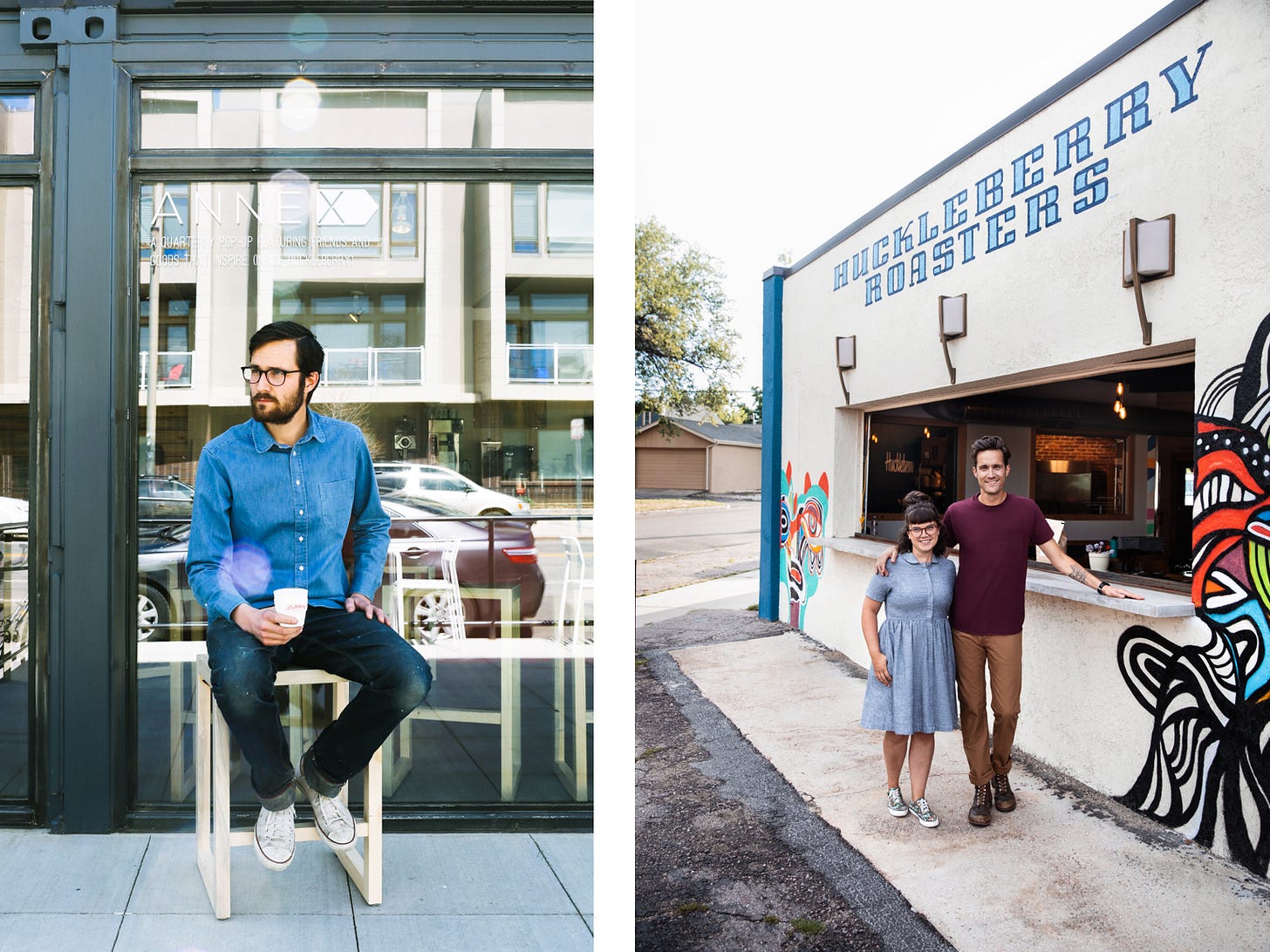 None of this was by design. I didn't start One of Many to kickstart a career as a photographer. I wish I could say I had been that clever and strategic, but really I was just taking advantage of being a remote worker managing a record label, and used my free time to pursue my curiosity and document these amazing communities.
A few months into the project it was featured by some of my favorites like Booooooom and It's Nice That, and as I kept chipping away month after month with new photo essays, companies slowly started getting in touch to see if I could take portraits of their customers, business partners, or employees to tell similar organic and human stories. Fast forward six years and this kind of photography is still my bread and butter.
A Shoot from Start to Finish
A few months ago my friend Mac Premo and his team reached out about creating a new portrait to capture his creative tinkerer side. Mac is a commercial director, an artist, and a carpenter. His studio is very idiosyncratic and covered in Mac's unique handwriting and wood work. A perfect location for an environmental portrait!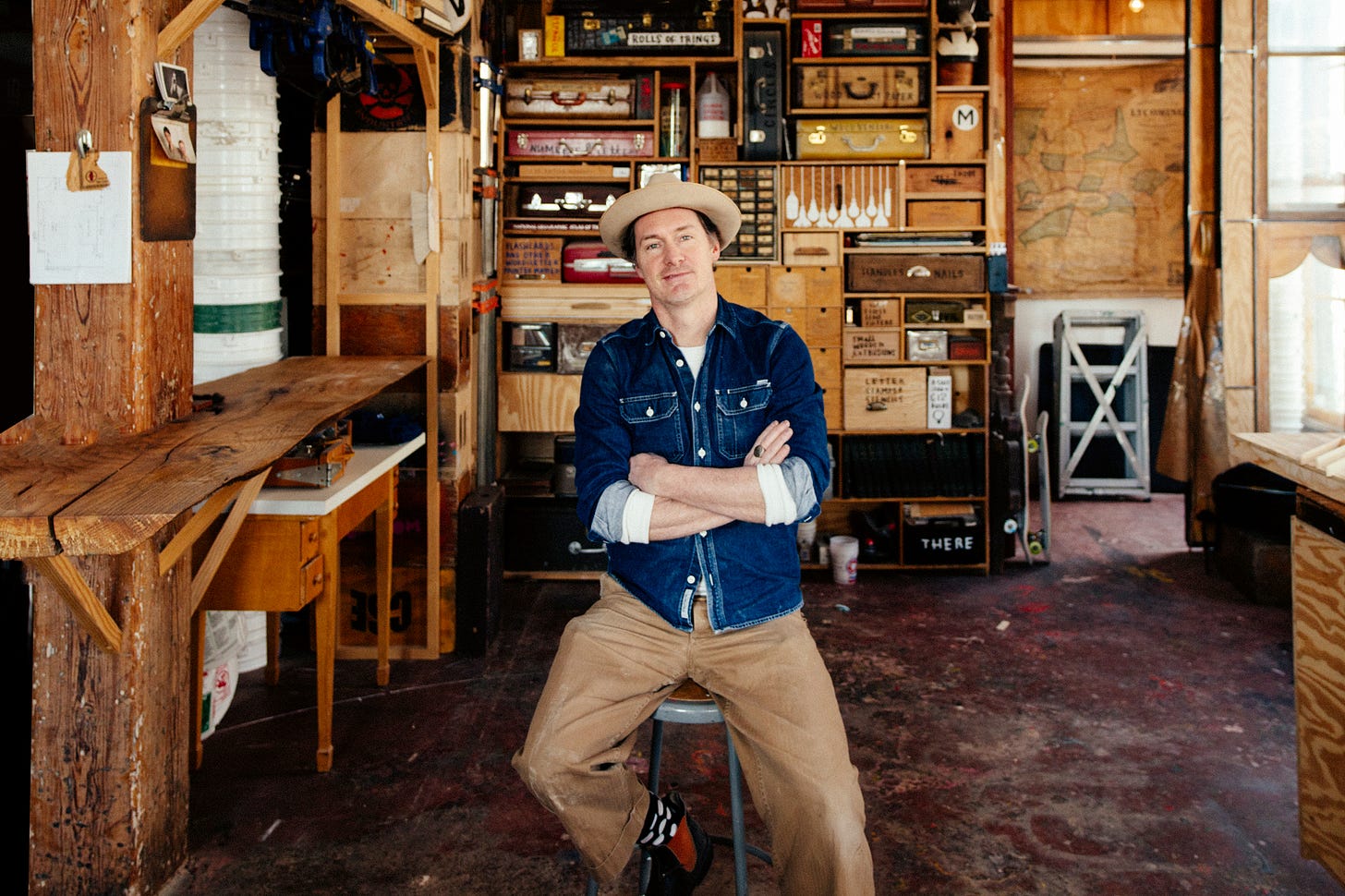 We shot at a wide angle to include as much of the space as possible. While filled to the brim with tools and trinkets, the space didn't end up overwhelming the frame thanks to Mac's organization and a monochrome color palette. The studio's aesthetic is a perfect echo of the creativity that Mac is uniquely qualified to bring to his clients, which is exactly the story Mac's team wanted to tell. With the space tidied and Mac styled (by himself), we went to work. Skateboarding and music are part of Mac's story so we pulled out some related items as well.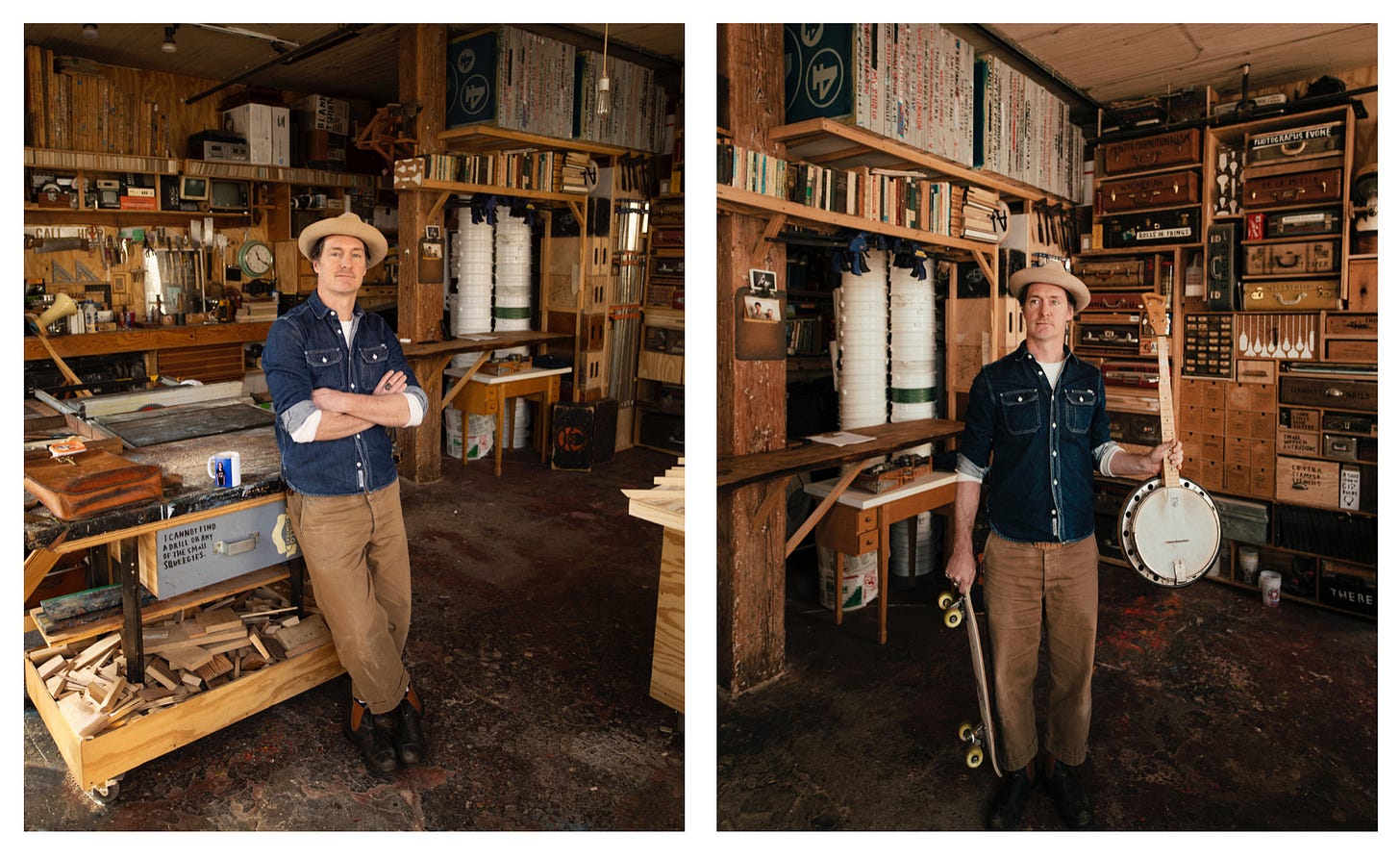 Tools Used
We shot this on digital and analog cameras, in color and black and white, and in medium and small format. The film stocks used were Kodak Portra 400, Tri-X and T-max. The black and white shots, like the two below, were shot at 800 ISO and pushed one stop in development. We'll talk more about what pushing/pulling film is in a future issue. The film work was shot on a Pentax LX (left) and a Pentax 67ii (right).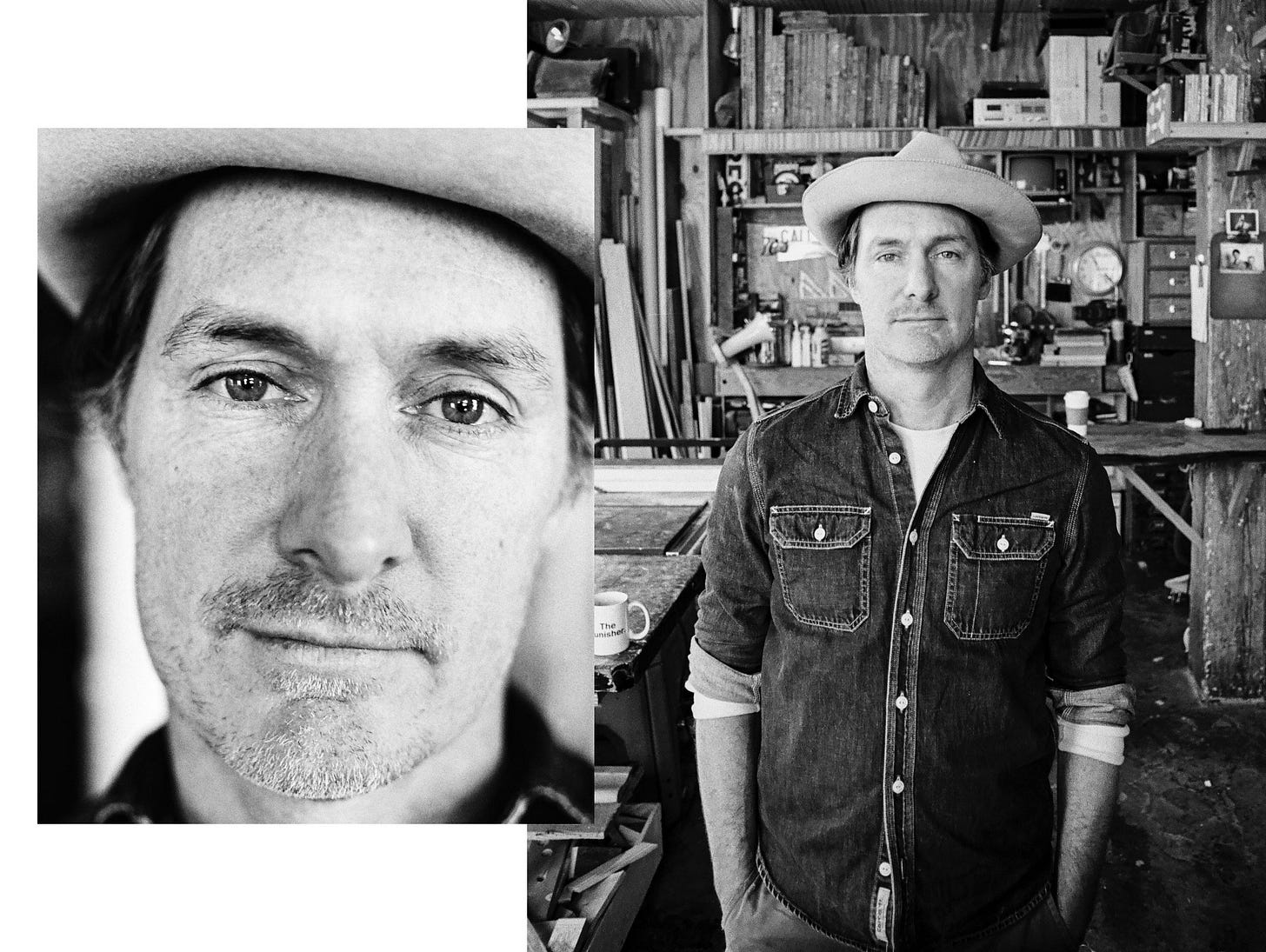 For the digital shots we went with a lens I'd always wanted to shoot with, the Zeiss Milvus 21mm f/2.8. It took me a second to get used to shooting with a manual focus lens on the Canon 5D Mark IV but it was a total delight. It renders gorgeously and 21mm was the perfect width for the space.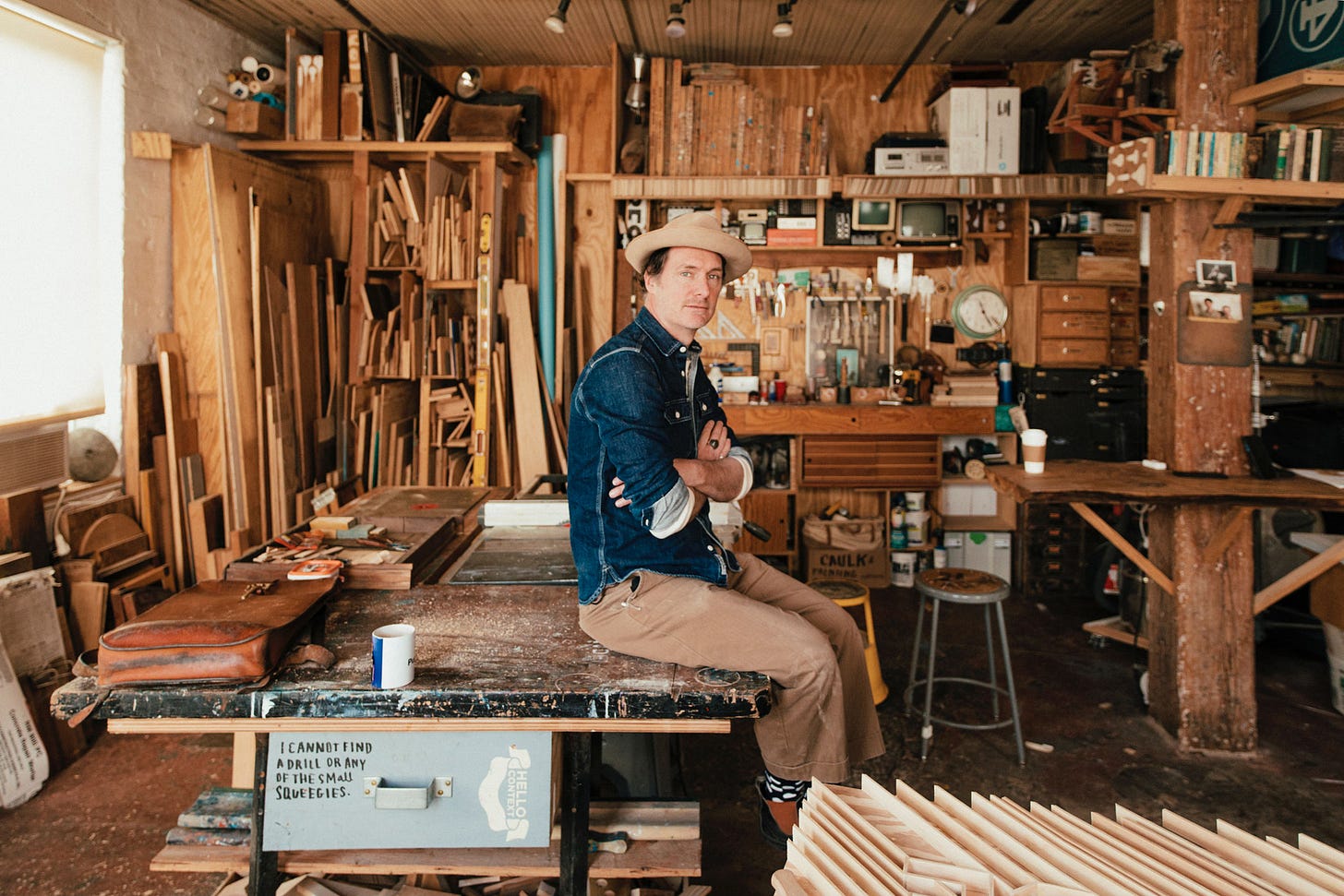 Four Tips
It's okay to change the space if it helps tell your subject's story better. Early on in the shoot I noticed that a particular light that looked very cool in real life but was a distraction in the images (see below). So we took it down.

Talk to your subject, before and during! Most people feel awkward when there's a camera pointed their way. Engage them in a conversation about a topic they're passionate about and a lot of that tension will dissipate, creating a more natural and comfortable environment.

Slow down and shoot less. Taking your time composing in camera - exposing properly means spending a less time editing. If you've only ever shot digitally, try doing a practice shoot only with an analog camera because it will be slower and you will have to be more selective. This will benefit your digital shoots.

If you do have a busy background and you want to calm things down, shoot at a lower f stop, like the image below which was shot at f4 on medium format.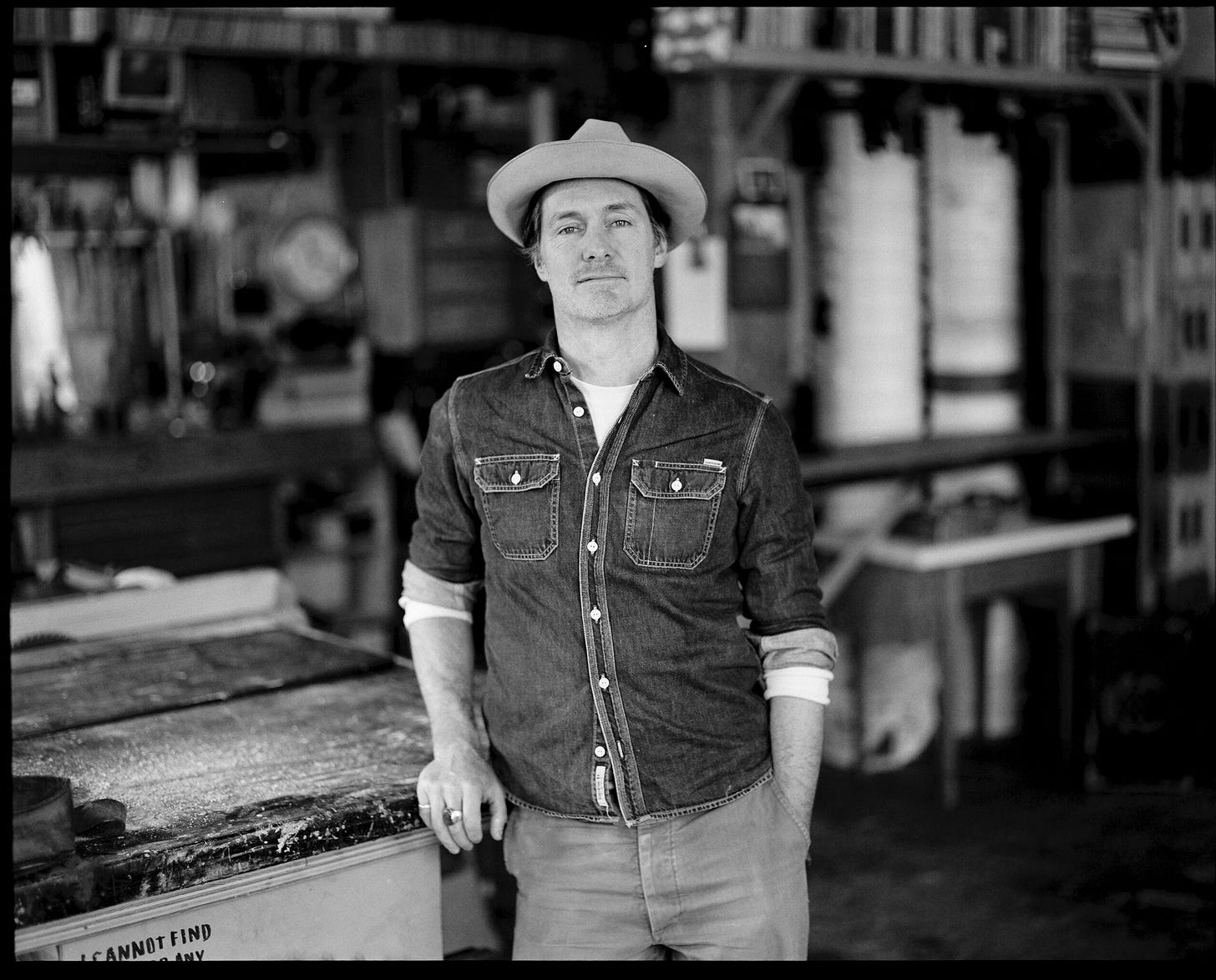 Alright, there we are! I hope this inspires you to set up an environmental portrait shoot with a friend or family member who has an interesting job or hobby! It's really fun, helps you improve, and it could help their business or hobby as well.
But before you do that, make sure to scroll down and check out the first official Process Print Giveway where three of you can win a gorgeous Jake Wangner print.
It's almost fall,
Wesley
---
Process Print Giveaway
Jake Wangner is one of my favorite photographers of the moment and this beautiful print was hand picked by me for your wall. Jake even cut some beautiful custom mats so you can pop it right into a frame.
Three winners will be drawn at random. To enter please hit reply or email me at hello@wesley.co by September 23rd and answer the following question:
If you could take an environmental portrait of any woman who has inspired you, who would it be and why?
For Process subscribers only. Make sure to give Jake a follow on Instagram and check out his upcoming book because you need this beauty in your life.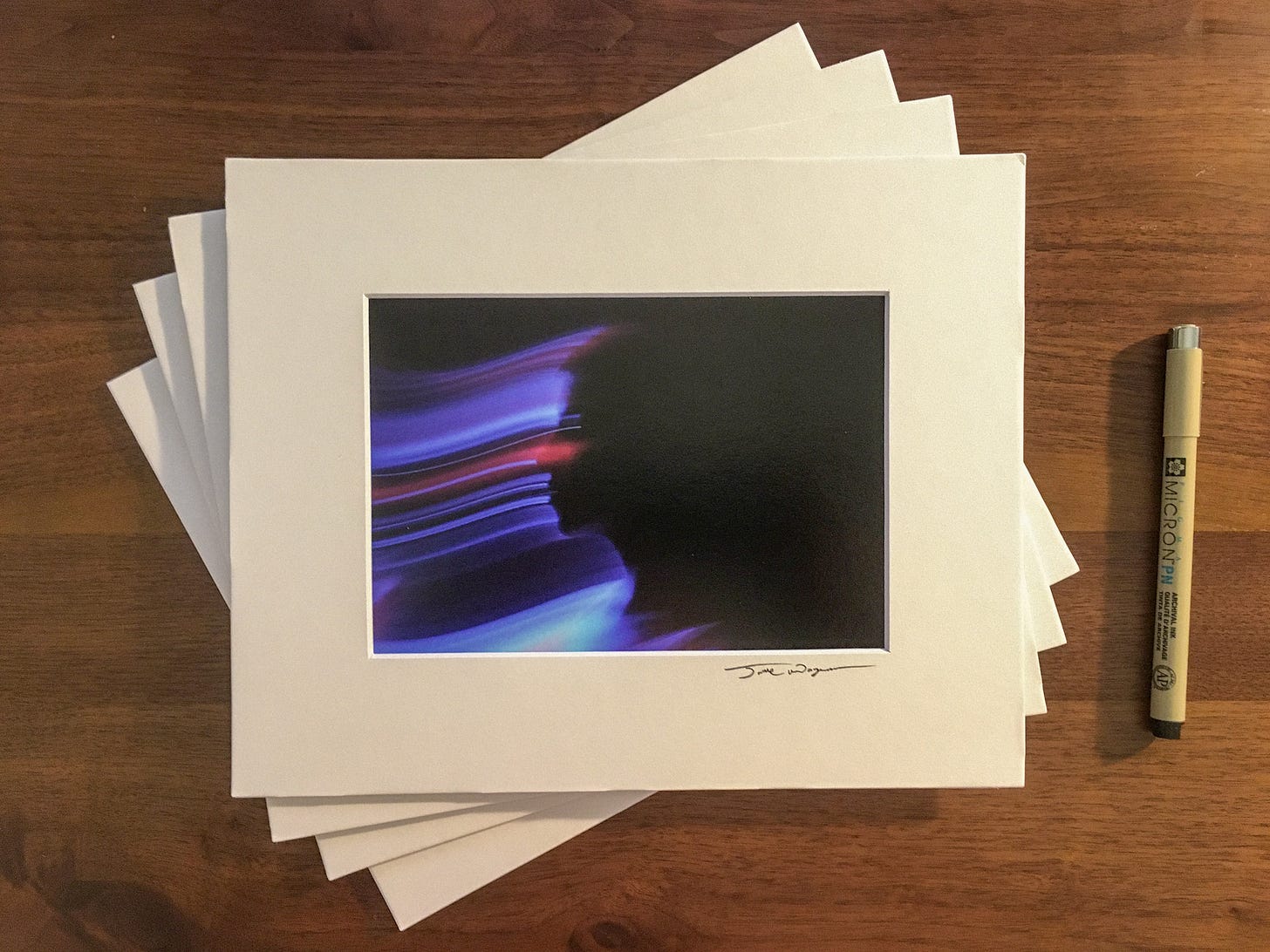 ---
Process is a weekly letter from Wesley Verhoeve. (Weekly?! What am I thinking??)
Next week I will talk about one of my greatest inspirations and I'm teaming up with my friends at Camera Center of York to give away a gorgeous Nikon FA analog camera, for subscribers only.
In the mean time, follow along at @wesley
As always, I really appreciate you sharing this newsletter with your friends.